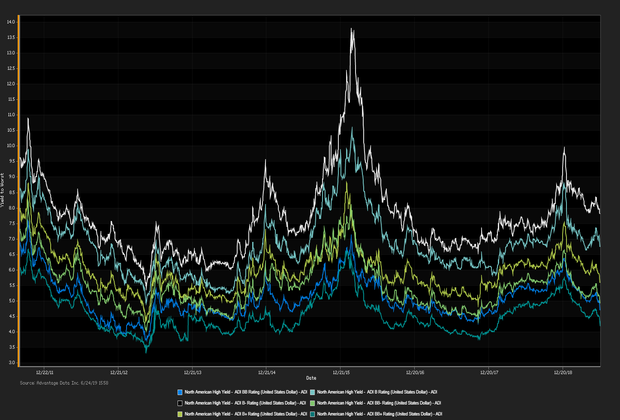 JEROME POWELL SIGNALED A RATE CUT IS LIKELY IN JULY
citing the Fed will
"act as appropriate to sustain the expansion"
despite global weakness and the ongoing trade spat.
"Manufacturing, trade and investment are weak all around the world ... We have agreed to begin (trade) discussions again with China, and that is a constructive step. It doesn't remove the uncertainty."
Gold rallied 1.33 percent following Powell's
dovish remarks
and the major indices finished near all-time highs.
The 10-year note dipped 0.3
basis points
. S&P
+0.45%,
DOW
+0.29,
NASDAQ
+0.77%