Pricing, analytics, benchmarks and workflow tools on 8,500+ loans including Syndicated, Middle Market and Direct Lending!
FEATURES INCLUDE:
Pricing from all major trading desks
Business development tools to source deals & find trade ideas
Interactive primary & secondary market benchmarking
Reference data, holdings and cross-market IDs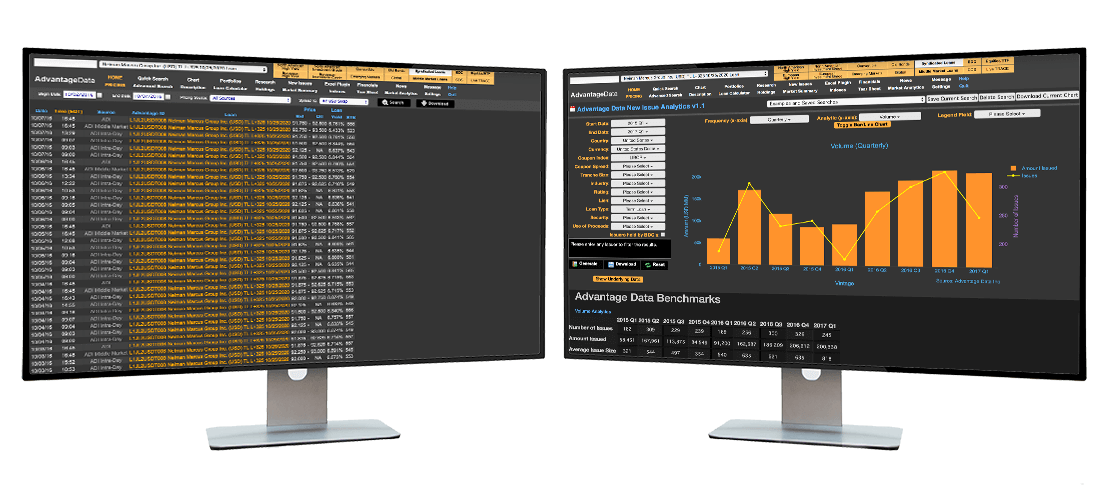 ABOUT ADVANTAGEDATA:
Founded in 1997, AdvantageData is a leading provider of credit and credit derivative pricing, descriptive, financial and analytical information.
Via the powerful AdvantageData workstation, sell and buy-side fixed-income analysts, traders, portfolio managers and risk management professionals gain access to a comprehensive global fixed income platform.
The AdvantageData feeds services are likewise utilized by banks, brokers, mutual funds, hedge funds, asset managers and insurance companies for end of day valuation, research, and compliance functions.