BDC's AUM for Q2 2016 at Fair Value was $80 Billion USD. Senior Secured investments comprised of First Lien, Second Lien and Unitranche makes up almost 70% of BDC Investments.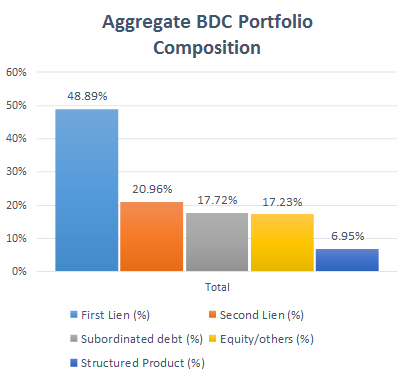 Below is a bird's eye view of Portfolio Composition of the BDC Universe as of Q2 2016.
Download - BDC Portfolio Composition Q2 2016
Using AdvantageData's BDC Mid-Market tools, similar and other complicated analyses can be performed with just a few clicks.

---
To learn more about the BDC Mid-Market Advantage, download our PDF or request a free trial.
---