A DOWNSHIFT IN OIL PRICES WEIGHED on risk-taking, keeping European junk bonds under pressure. Although Nymex oil at $43 kept a lid on gains in high-yield bonds, they maintained a modest edge over investment-grade debt. The oil prices took a toll on energy and mining securities, as Royal Dutch Shell PLC and BP PLC shares both tanked between 1.5% and 2%. The European banking sector also felt pressure on the heels of charges of Barclays Inc. misconduct linked to Qatar, sending the bank's shares down 1.9%.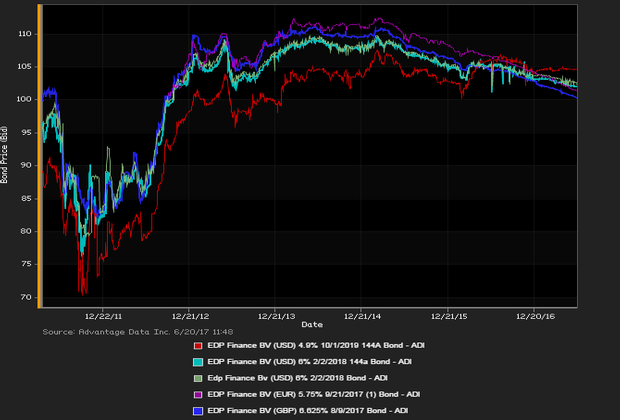 ADI (Advantage Data Inc.) extensive corporate-bond index data showed a
net daily yield increment for investment-grade over high-yield
constituents.
High-yield bonds edged out investment-grade debt
in net prices. Among European high-yield bonds showing a concurrence of topmost price gains at appreciable volumes traded,
Telecom Italia Capital SA
6%
9/30/2034
made some analysts' 'Conviction Buy' lists.