EUROPEAN HIGH-YIELD BONDS RETAINED FAVOR - although a narrow one, over a range of investment-grade securities. Disappointing GDP numbers for Germany and the overall euro-bloc weighed upon 'risk-on' trades, as did views of increased French political risk ahead of an upcoming presidential election. Nonetheless, a residual bullish tone after yesterday's resurgence in risk-taking in Europe and 'across the pond' in the U.S. was in play, on the heels of fresh record highs in Dow, S&P 500, and Nasdaq.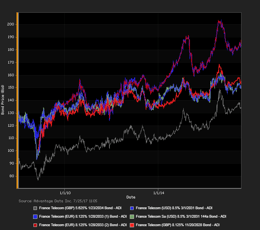 M. F. Brown brown@advantagedata.com
---
To view more North American and European Market Summary reports, request a free trial to AdvantageData.
---