---
About The Series
This blog series, the brainchild of Gina L. Robert, COO and General Counsel at AdvantageData, seeks to shed a light on the hard working women of the finance industry.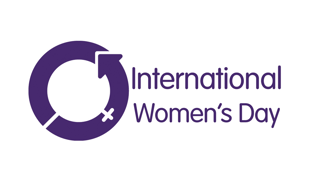 Gender diversity in the workplace is a hot topic right now, especially in finance. Articles often site the numbers of women in leadership roles or on company boards when discussing gender diversity, but numbers only tell part of the story.
We aim to provide a medium for women to tell their stories of success and perseverance in what many people still consider a male dominated industry.
Today, on International Women's Day, we would like to kick off this Women in Finance blog series by introducing you to the woman behind it: Gina L. Robert.
ADI Profile: Gina L. Robert, COO and General Counsel of AdvantageData
Gina was one of AdvantageData's (ADI) first employees, then just a fledgling startup, in 1999. In the early days, Gina was active in all business aspects of the company. Having received her bachelor's degree from Cornell University and completing her law degree in Boston, Gina was ready for the endless hard work of building a company, especially with an idea and founding team that inspired her.
As the company grew, Gina's role as Chief Operating Officer and General Counsel allowed her to provide meaningful guidance that directly impacted the development of ADI products, particularly ADI's high yield products, analytics, and reporting capabilities.
Being one of only a few women to hold a C-Suite position in the data industry, Gina has made it a priority to encourage other women to reach for those leadership roles and aspire to positions traditionally held by men. Gina has been an advocate of diversity and inclusion at AdvantageData, providing opportunities for women in business development, data analytics, operations, and accounting.
Gina has been instrumental in launching the careers of many financial professionals – many of them women. That is one of the catalysts for her blog series The Gender Advantage: Women in Finance, which hopes to highlight successful women in finance and provide advice for a younger generation of women working toward their own success in the field.
Get Involved
In the coming weeks, this blog series will feature profiles and Q&As with women working in various roles within the finance industry. Interested in being one of the women featured in this blog? Email ddiggins@advantagedata.com.