Corporate yields increased considerably following an upset victory from U.S. Presidential-elect Donald Trump on November 8th. This increase can be attributed to investors fleeing for the post-election rally in stocks due to Trump's promise of deregulation. This corporate bond sell-off is captured by the AdvantageData North American High Yield and High Grade Corporate Bond Indices.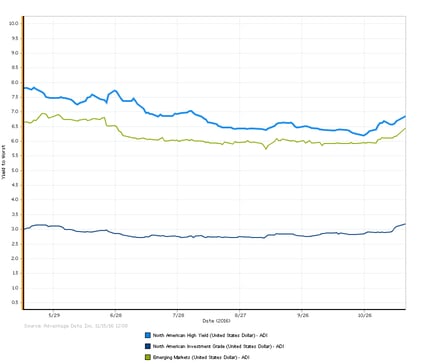 As would be expected, Emerging Market corporates also experienced a sharp spike in yields.
---
To learn more about the credit markets and access our Market Analytics, request a free trial to AdvantageData.
---