Apollo Investment Corp. (AINV) filed 4Q16 results yesterday including debt investments at 13 new portfolio companies. Click here to dive into Apollo New Investments courtesy of our BDC Database.
Apollo originated 8 new second liens in the quarter ending December 31, 2016 with an average origination yield of 10.2%.

Apollo's efforts to move out of the structured product space continued with another reduction in their CLO portfolio. This helped bring AINV's senior secured investments up from 63% to 69% of cost - above the average of 64% for their Public BDC peers.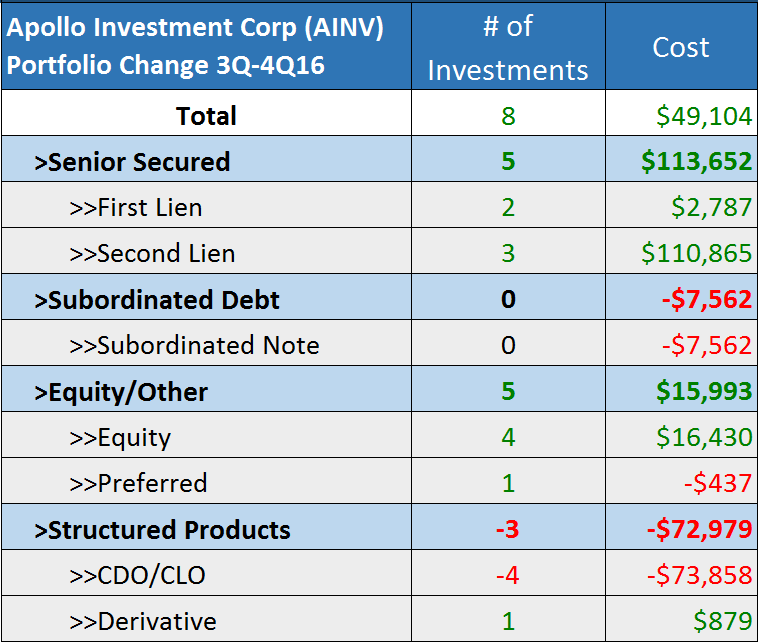 Subscribe for continued reports throughout BDC Earnings Season.