BDC Filings season is upon us. This week the following BDCs filed their 10-Q's:
GSV Capital
Fifth Street Senior Floating Fund
Sierra Income Corp
TCG BDC
Medley Capital
Harvest Capital Credit
Owl Rock Capital
Whitehorse
Firsthand Technology Value Fund
The below charts include New Investments, Adds, Exits, and Non-Accruals for the listed BDCs.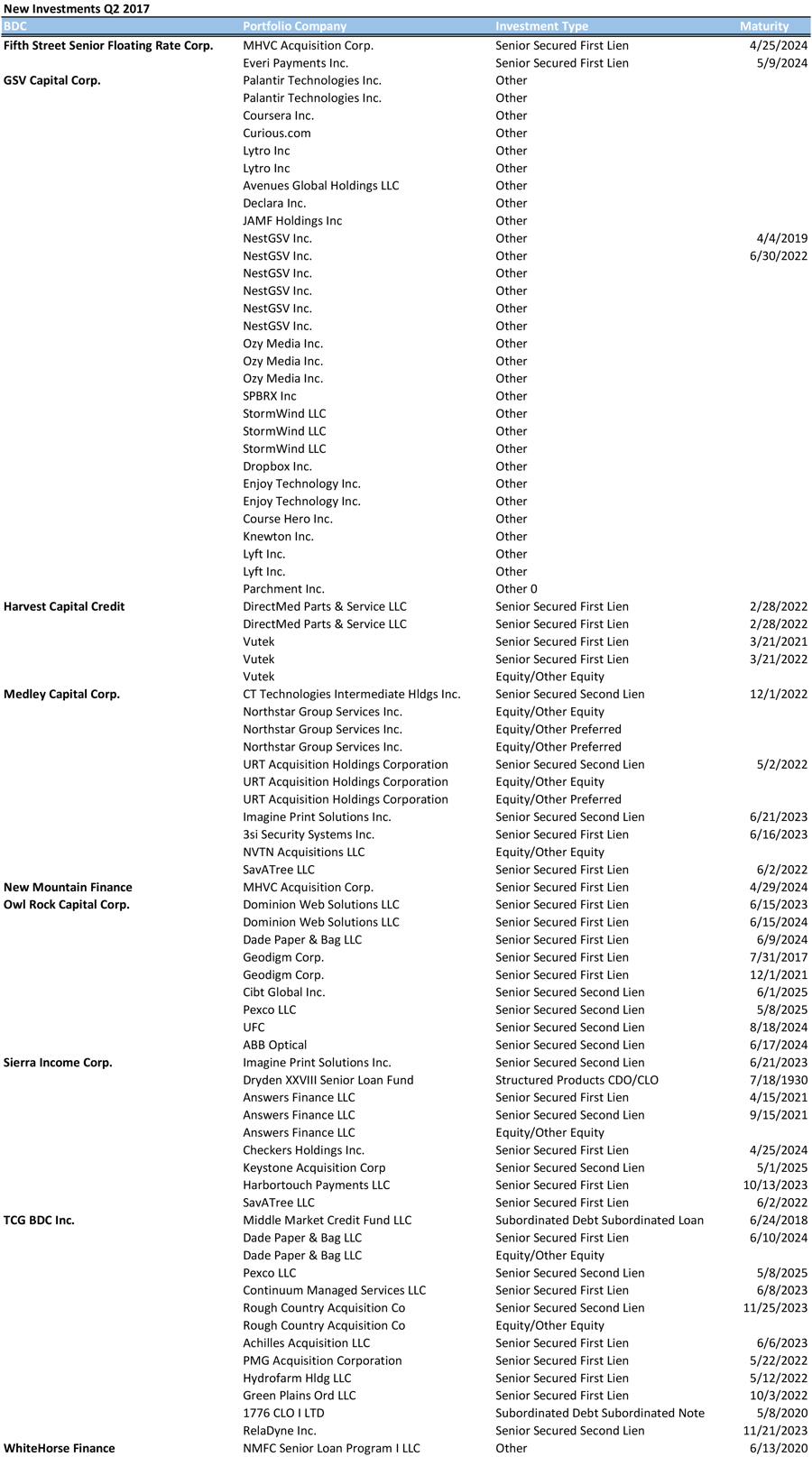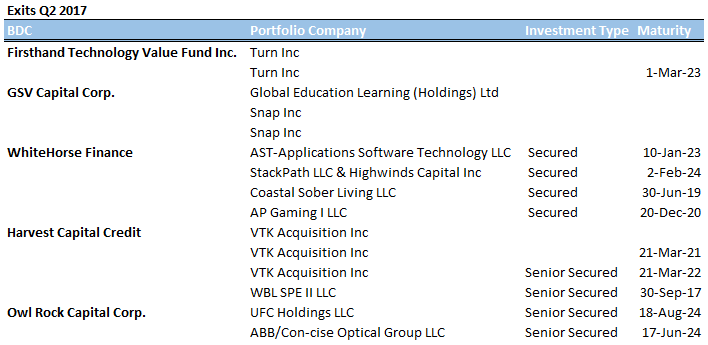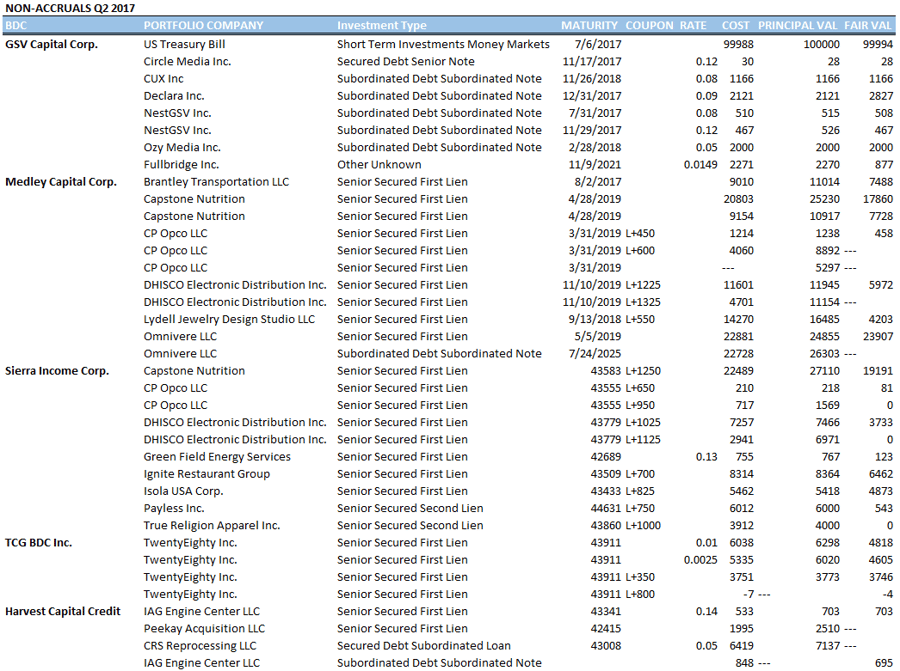 Request a trial to
Advantage
Data today and gain access to BDC holdings in only a few clicks within 12 hours of filing.