Level 3 Financing, Inc. , a wholly owned subsidiary of Level 3 Communications, Inc. (NYSE: LVLT), announced last week that it successfully refinanced its outstanding Term Loans through the issuance of a new TLB L+225/2024. The company anticipates approximately $35 million of cash interest expense savings on an annualized basis through this $4.61 billion senior secured agreement. At the day of issuance, ADI loan pricing services quoted an end of day bid for the loan at 99 3/4. Since then, the loan has traded up to a bid of 100 5/8 in the week and half since its first quote.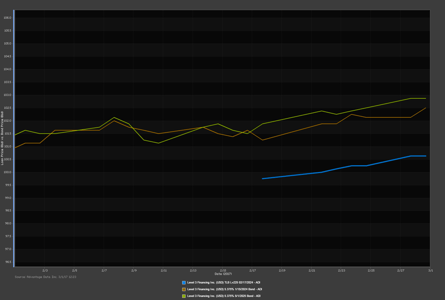 This issuance adds to the tally of 10 First Lien Term Loans issued in Q1 2017 within the business services sector so far. With a month left in the quarter, the 10 issues within the sector trail the 14 that were issued in all of Q1 2016. With that being said, this year's Q1 amount issued of $15.2 billion has already exceeded Q1 2016's tally of $8.4 billion.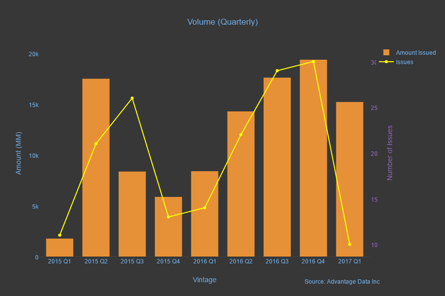 Monitor the daily movement of Level 3 Financing's new Term Loan as well as the trends in the Loan Issuance Market by requesting a free trial of AdvantageData today.