As of November 14, AdvantageData has recorded 55 BDC filings for Q3 2016 making up nearly $70 of the $83 billion in the space. Using this aggregate data to track dealflow in the middle market we can provide unique insight into trends in lending.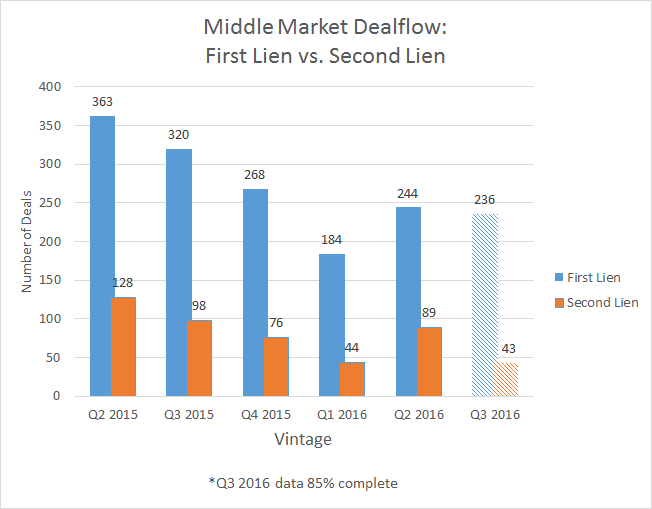 The number of new deals remained relatively flat from last quarter, with 279 new loans $1-50MM originated and filed thus far.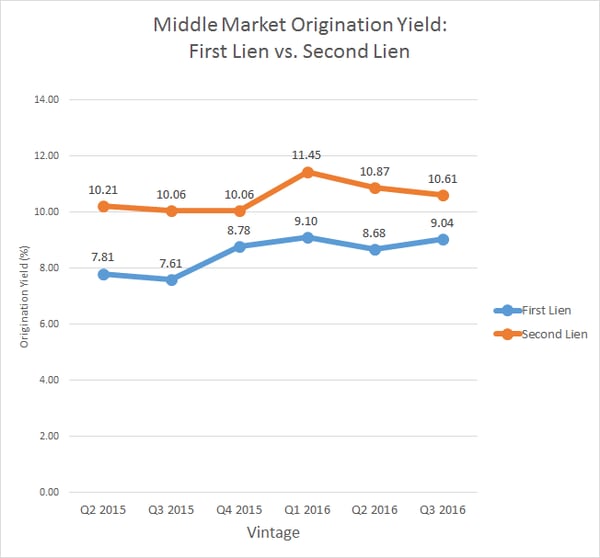 Origination Yield saw a narrowing in the spread between First and Second Lien, with a return to Q1 2016 yields above 9% for First Lien loans.
Click either analytic above for a more indepth look at all BDCs, and if you'd like a personalized demo of the BDC Mid Market Advantage, shoot us an email or give us a call.