Mississippi Power Co. (NYSE: MP-D) is under review for a credit downgrade as a result of an ongoing investigation of continued delays and cost overruns for its coal gasification plant in Kemper County. The energy company last experienced a downgrade of its debt in November 2015, which brought its Moody's rating down to near junk status of Baa3. If the review goes poorly for the plant, Mississippi Power Co. will be in danger of crossing over into non-investment grade status.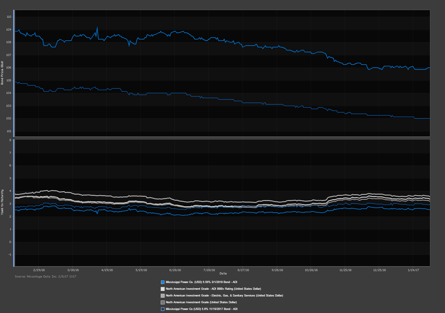 The parent company, Southern Co. (NYSE: SO), will not be affected by the review, but could be in the future if further plant delays continue at other subisdiaries.
Monitor the movement of Mississippi Power Co's debt historically and in the future by requesting a free trial of AdvantageData today.
---