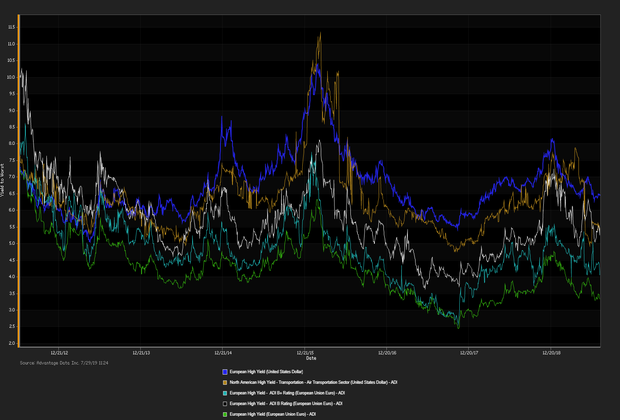 EUROPEAN INVESTMENT GRADE DEBT ROSE AGAINST JUNK BONDS
in net prices linked to actual trades. The Bank of England further
slashed its growth forecasts citing
Brexit is impacting the economy more than initially anticipated.
The bank gave no indication of a rate cut
as central bank globally are cutting rates most recently the
US Federal Reserve lowered rates by 25 basis points
.
FTSE 100
-0.14%,
German DAX
+0.38%,
CAC 40
+0.59%,
STOXX Europe 600
+0.38%. The
10-year
Gilt lost 2.6 basis points.