AMAG Pharmaceuticals (NASDAQ:AMAG) saw a sharp drop in its debt in the past week following the release of its actual results in sales. Although the pharma company saw its sales rise to a new record in this past year, investors are concerned as its top-selling drug, Makena, is set to lose its patent exclusivity in 2018. The maternal drug aid currently makes up 70% of AMAG's sales and with no defense to differentiate it from generics, investors are uncertain of how the company will be able to cope.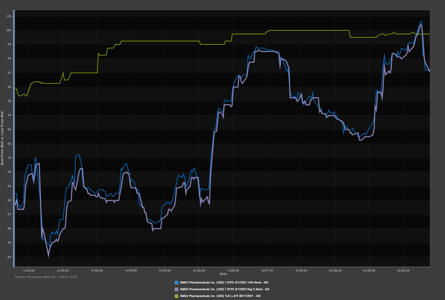 Following the news, AMAG's 7.875%/23 bond saw its trading bid drop to a mark of 97.125 at end of day yesterday. The company also has an outstanding TLB L+375, 2021 whose bid remains around 99.750 according to ADI's mark to market pricing service.
---
Monitor the movement of AMAG and other pharmaceuticals by requesting a free trial of AdvantageData today.
---