This past Friday, Avaya Inc., announced that it had filed for Chapter 11 bankruptcy protection in attempt to reduce its load of $6.3 billion in debt. The telecommunications company has been burdened by debt since an $8.2 billion buyout in 2007 by private equity companies, Silver Lake Partners and TPG Capital. Looking at intraday broker loan quotes on Avaya's L+525 2020, today's market opened at a 83 7/8 bid and 84 5/8 offer. Since then, the market has trended down to most recently a 83 1/2 bid and 84 offer. The L+750 DIP remains constant at 102 3/4 and 103 1/2.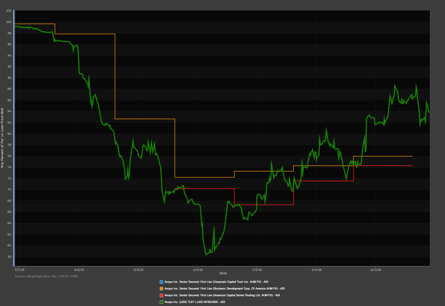 Business Development Company of America first invested in Avaya's L+525/20 in Q2 2015 and has historically priced the loan slightly above mutual funds through to the most recent filing of Q3. American Capital (acquired by Ares Capital in a $3.4 billion merger this past May) entered in the same investment in Q4 2015 and has been marking it more closely to the mutual funds in its valuations.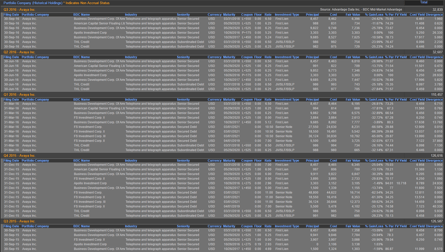 Following the Chapter 11, it will be interesting to see how the Avaya Inc. loan holders priced their position prior to the announcement in their Q4 Filings.
---
Monitor the movement of Avaya Inc. and other loan's mark to market pricing by requesting a free trial of AdvantageData today.
---