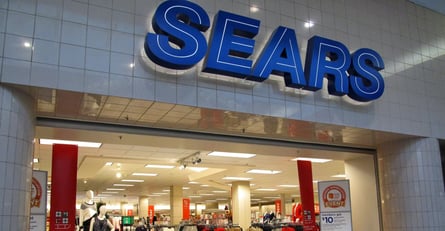 Sears Holdings (NYSE: SHLD) announced its concerns on Tuesday about its ability to stay afloat after years of losses and declining sales. The U.S. retail giant has failed to turn an annual profit since 2011. At the end of its fiscal year in January, the company had said that it was hoping to reduce its costs by $1 billion and cut its debt and pension obligations by at least $1.5 billion. It currently has liabilities totalling around $13.19 billion. In efforts to boost its liquidity, Sears said that it has taken action to sell its Craftsman tool brand for $900 million to Stanley Black & Decker Inc (NYSE: SWK).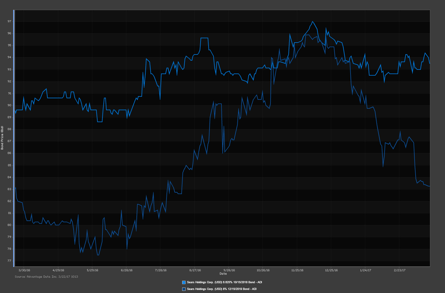 In response to the company's recent activities, Sears bonds nearing maturity began to trade down in recent days. Its 8% 2019 notes, had traded down on Tuesday to an ADI end of day bid of 83.250 and its 6.625% 2018 notes to a bid of 93.5.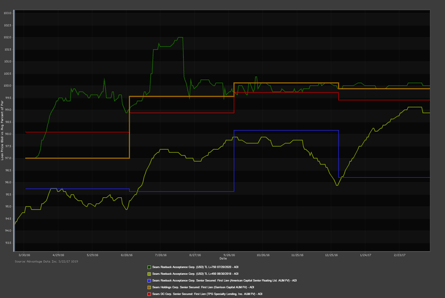 Meanwhile, the term loans maturing in the next few years have managed to hold their value. According to ADI's loan mark to market pricing, the Sears L+750 2020 is still valued at par and its L+450 at 98.875. Multiple BDC's are holding these positions within the retail company as of 4Q2016. Garrison Capital (NYSE: GARS) and TPG Specialty Lending (NYSE: TSLX) have stakes in the first lien L+750. GARS valued their position the at 99.88, while TSLX marked it at par. On the same date, ADI's mark to market value was 99.875. American Capital (recently acquired by Ares Capital Corp. (NYSE: ARCC)) holds the first lien L+450 and marked it at 96.21, while ADI had an end of day mark at 96.250.
Monitor the most accurate movement of Sears debt as well as other trends in the Retail Market by requesting a free trial of AdvantageData today.