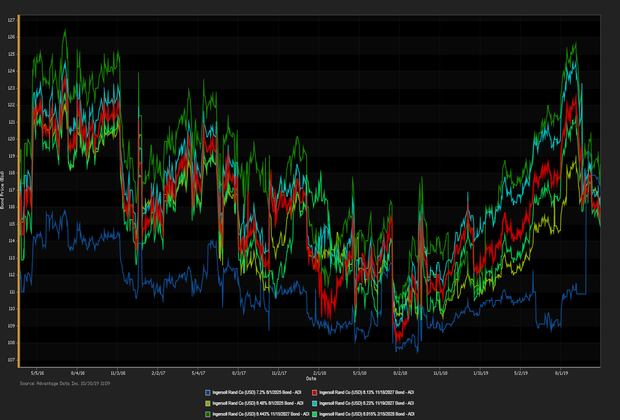 EUROPEAN STOCKS WERE MIXED TODAY
amid the Brexit stalemate. British Prime Minister Boris Johnson hopes to appeal to the Liberal Democrats and Scottish National Party,
in order to draw a vote for secession on December 9t
h
. The proposition of holding an election in
December
is the subject of
widespread disagreement between parties
.
FTSE 100
+0.06%
,
German DAX -
0.38%,
CAC 40
+0.13%,
STOXX Europe 600
-0.16%. The
10-year
Gilt fell
2.7 basis points.