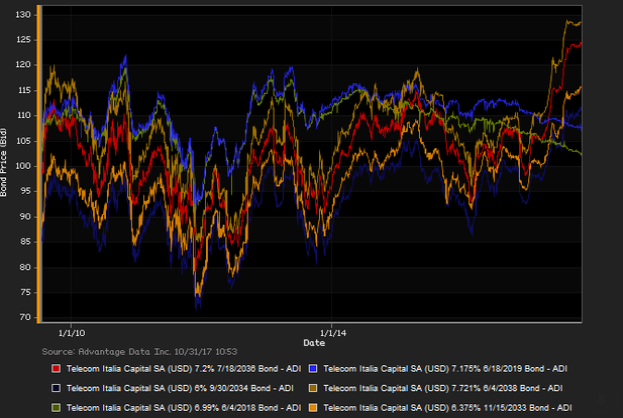 CAUTION AND PROFIT-TAKING
kept Europe's
investment-grade bonds with a slight edge
over junk debt in today's trading. A
mix of European economic data
kept price swings channeled in fairly thin bands, as
inflation took a downturn
,
GDP came in above forecast
, and jobs data showed the
lowest unemployment since '09
. The
oil-and-energy group fared well
, giving important sector cues to corporate-bond traders, as
Nymex
oil prices hovered around $54 and
BP PLC
shares initially rose 3.6%. However
BNP Paribas
weighed on the financial group, off 2.9% on disappointing quarterly revenue, while
Weir Group PLC
tanked 7.3%.