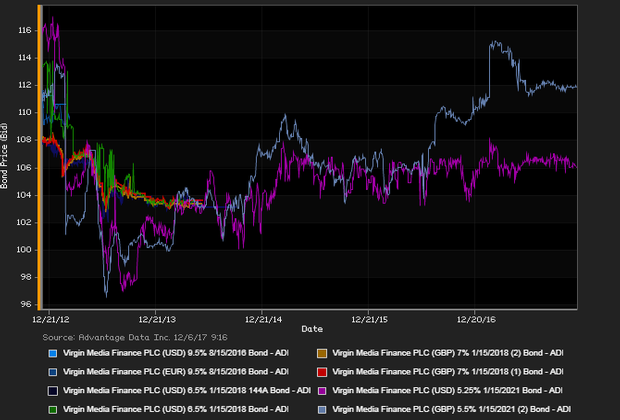 JUNK BONDS CAME UNDER MORE PRESSURE
,
outpaced by investment-grade debt in net prices, for a second day.
Profit-taking
,
political infighting
(in both Europe and the U.S.), and the occurrence of massive
pullbacks in shares of Hammerson PLC and Saga PLC
, all factored into the mostly risk-averse European session.
More bumps along the road in

Brexit
(British exit from EU) were also in the mix, as London traders faced the backdrop of an earlier sell-off in Asian markets, while the
oil-and-energy sector was roiled
by a pullback in global crude-oil prices.