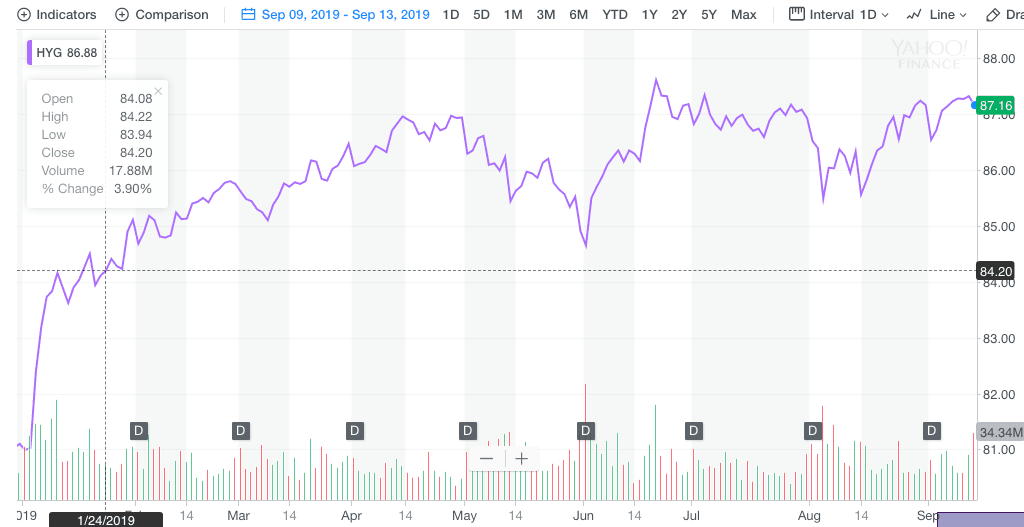 BDC COMMON STOCKS
Surprising
Notwithstanding the absence of any BDC sector news, prices continued to rise for a fourth week in a row.
As of September 13, 2019 the UBS Exchange Traded Note with contains most of the 46 public BDCs we track – and which has the ticker BDCS – closed at $20.08.
That was 1.75% higher than the week before.
Likewise, that other barometer of BDC price performance – the Wells Fargo BDC Index – reached 2,793.76.
BDCS is not at a record level, but the Wells Fargo measurement – which provides a "total return" – was again at a new year-to-date high for a second week in a row.